Ruth Patrick Student Poster Award
Posted on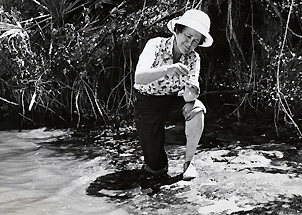 The Ruth Patrick Student Poster Award was established in 2012 to recognize a student who has presented an outstanding poster at the annual meeting of the American Society of Naturalists. Ruth Patrick was a renowned limnologist, past president of the American Society of Naturalists (1975), and Lifetime Honorary Member of the ASN.
The winner of the award receives $1,000 and a one year membership to the ASN, which includes a one year subscription to the American Naturalist. The senior author and presenter of the poster must be enrolled as an undergraduate or graduate student at the time of the annual meeting or have received her or his degree within twelve months and must be a member of the ASN.
Students must indicate their desire to be considered for the award by selecting the appropriate box at the time that they register online for the meeting.
People who are interested in helping to judge the award should indicate that on the registration form as well.